Cultural Team Member-Plant Nursery (Entry Level)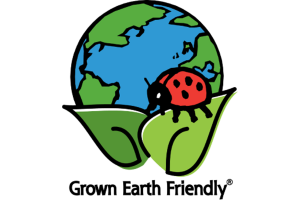 Job Details:
Salary:
Job Type:
Number of Hires for This Role:
Required Skills:
Mission Driven-Hard working, helpful, thoughtful, team oriented and compelled to do what is right for others, the environment and for the world.
Good eye/ hand coordination.
Hard working team players who are capable of working alone and in small groups.
No specific education is needed; however must be interested in learning and developing specific knowledge as it relates to the care of perennial plants.
Stamina and endurance are critical.
Quality conscious
Essential Functions:
Care for perennial plants through pruning, spacing, weeding, mulching, and planting.
Assists in other departments as needed.
Benefits:
401 (k) matching
Dental Insurance
Disability Insurance
Employee Assistance Program
Employee Discount
Health Insurance
Health Savings Account
Paid Time Off
Referral Program
Benefit Conditions:
Schedule:
Day shift
8 hour shift
Monday through Friday
Supplemental Pay:
Time & a half for overtime (40+)
Bonus Pay
Paid Holidays
Work Location:
Work Remotely:
Apply:
Please download an editable PDF of our application below, and use the form to submit your application (required) and resume (optional, but may be required after depending on position). Our human resources department will contact you shortly after submission.
Hint: we prefer that you complete all applicable fields on the application. If not applicable we prefer "N/A" versus leaving a blank space.  For example, if you do not have a telephone number, please enter N/A and provide a way for us to contact you in the notes section at the bottom of the application.