Flat Filling Teammate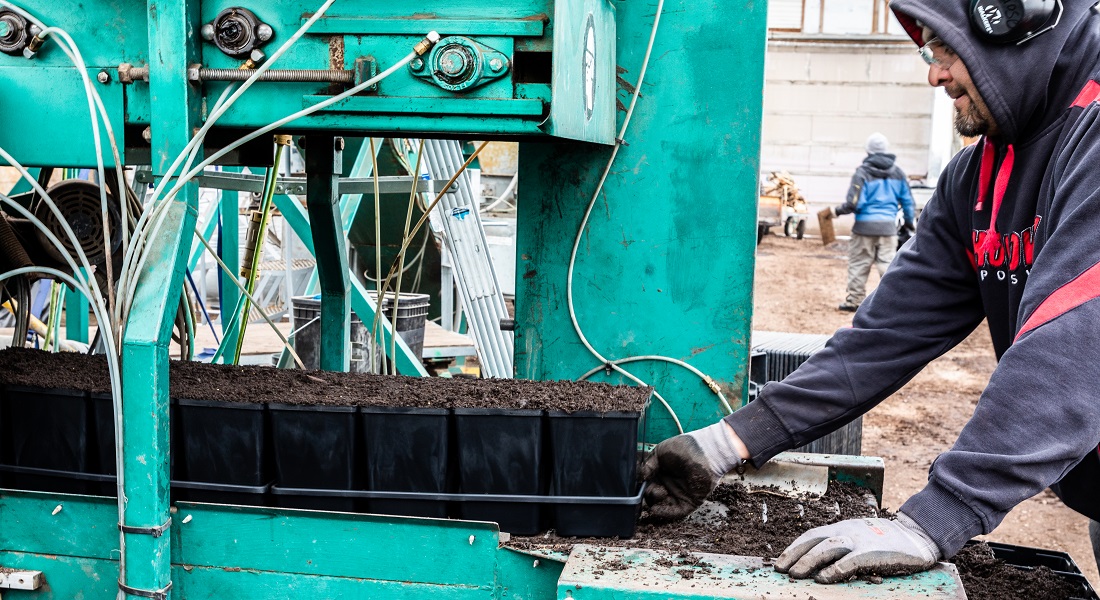 Job Details:
Salary:
Job Type:
Number of Hires for This Role:
Qualifications:
Mission Driven-Hard working, helpful, thoughtful, team oriented and compelled to do what is right for others, the environment and for the world.
Minimum of 16 years old, attending or graduate of high school or college, or GED.
Lifts (30-75lbs).
Able to read and follow instructions, and able to take directions and works well with others as part of a team.
Previous Nursery experience preferred.
Obtains physical strength, job involves a lot of endurance as there is a considerable amount of lifting.
Demonstrates proficiency in mathematics and reading directions.
Must be efficient, hardworking, and must be an excellent team player.
Essential Functions:
Learns how to operate harvesting equipment (tractors and cutters).
Produces, maintains, and cleans flat filling machine and area.
Works in other areas as needed, including but not limited to weeding, mulching, planting, and other duties as deemed necessary.
Completes daily/weekly module filling and green roof production (harvesting and planting).
Learns how to operate tractor and forklift.
Benefits:
401 (k) matching
Dental Insurance
Disability Insurance
Employee Assistance Program
Employee Discount
Health Insurance
Health Savings Account
Paid Time Off
Referral Program
Benefit Conditions:
Schedule:
Day shift
8 hour shift
Monday through Friday
Occasional Saturdays as needed
Supplemental Pay:
Time & a half for over time (40+)
Bonus Pay
Paid Holidays
Work Location:
Work Remotely:
Application:
Please fill out the form in its entirety.