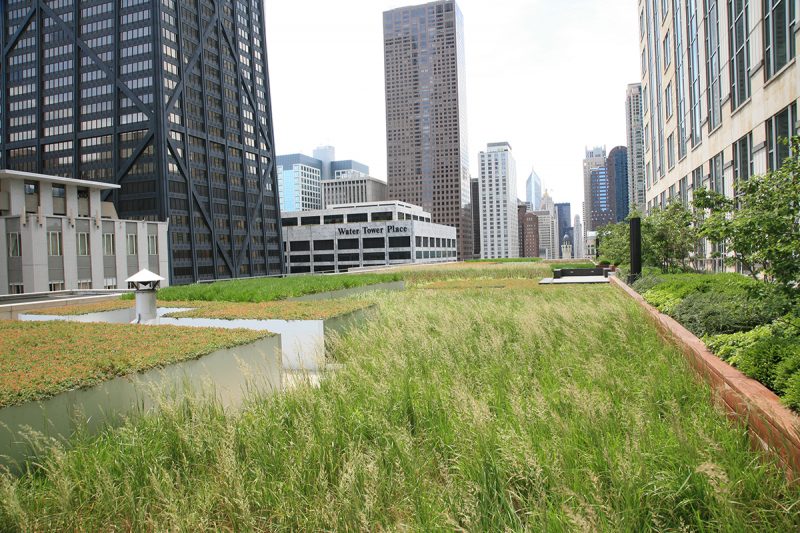 LiveRoof, LLC is a division of Hortech, Inc. and sister company to LiveRoof Global, LLC.  Since 2007, we have grown and shipped over a million square feet of LiveRoof modules for rooftops in the Great Lakes region.
We have dozens of acres of unique green roof plant stock grown using integrated pest management practices on our environmentally-verified (Michigan Agriculture Environmental Assurance Program "MAEAP") facility in Nunica, Michigan.  At any time, we are trialing 100+ potential new plants for consideration in our RoofTop Proven™ line of plants.  Only the most robust, colorful, and durable selections make the cut.
We are devoted to continual improvement, and work to constantly raise the bar.  This approach allows us to empower designers, contractors and building owners with the opportunity to make each green roof the best one yet.
Need a green roof estimate or design support? Please contact our office at 800-875-1392 or sales@liveroof.com.
Location
14109 Cleveland St
Nunica, MI 49448
LiveRoof Service Area
Illinois: Northeastern Region
(Bloomington, Champaign, Chicago, Rockford)

Pennsylvania: Western Region
(Erie, Pittsburgh)
LiveRoof Representatives
IN, MI, KY, OH, WI
John Aleck
(616) 935-1980
IL
Rachel Kuipers
(616) 935-1981
MN, ND, SD, Western PA
John Scholten
(616) 935-1962