Customer Service Teammate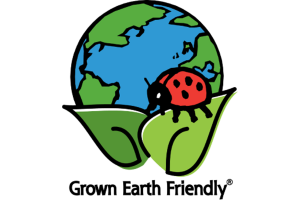 Hortech Inc.
Nunica, MI 49448
Job Details:
Salary:
Job Type:
Number of Hires for this Role:
Required Skills:
Mission Driven-Hard working, helpful, thoughtful, team oriented and compelled to do what is right for others, the environment and for the world.
Becomes familiar with all of our plants and able to judge quality.
Provides customer service by timely execution of his/her duties.
Reading and mathematics is needed.
16 years of age, attending high school or college, or graduate of high school or GED.
Must be strong and have a great deal of endurance.
Able to lift 30-50 lbs. regularly.
Essential Functions:
Participates in the sorting, gathering, loading, and quality of our plants onto our trucks and our customer's trucks.
Responsible for having all plants approved by Shipping Managers before loading them.
Spends time about Hortech and occasionally off‑site travel is required.
Assists in other departments such as cultural, production, maintenance, RoofStone, LiveRoof, LiveWall, and other departments as needed.
Works collaboratively with other departments to deliver the best quality product and service to our customers.
Benefits:
401 (k) matching
Dental Insurance
Disability Insurance
Employee Assistance Program
Employee Discount
Health Insurance
Health Savings Account
Paid Time Off
Referral Program
Benefit Conditions:
Schedule:
Day shift
8-hour shift
Monday through Friday
Overtime as needed
Supplemental Pay:
Time & a half for overtime (40+)
Bonus Pay
Paid Holidays
Work Location:
Work Remotely:
Application:
Please download an editable PDF of our application below, and use the form to submit your application (required) and resume (optional, but may be required after depending on position). Our human resources department will contact you shortly after submission.
Hint: we prefer that you complete all applicable fields on the application. If not applicable we prefer "N/A" versus leaving a blank space.  For example, if you do not have a telephone number, please enter N/A and provide a way for us to contact you in the notes section at the bottom of the application.