IT Specialist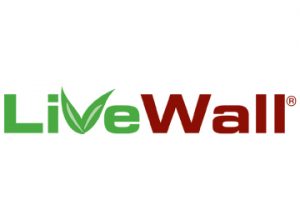 Job Details:
Salary:
Job Type:
Number of Hires for This Role:
Required Skills:
IT certifications and comparable education/experience.
Programming: know how to code using HTML, CSS, JavaScript, and PHP
Type Minimum of 50 WPM with 95% accuracy, detail oriented, self-motivated
Computer skills:

10 key
Familiar with the use of Microsoft Office Suite

Mission Driven-Hard working, helpful, thoughtful, team oriented and compelled to do what is right for others, the environment and for the world.
Works well in a dynamic office environment while staying focused on the task at hand.
Must be a pro-active thinker, detail oriented, efficient and hard-working team player.
Job Summary:
The IT Generalist is responsible for supporting our IT Manager with maintenance of Microsoft Access, network management, and our sales and marketing initiatives with reports, mailing lists, website updates, Amazon sales invoicing, website and Amazon optimization, colleague support (help desk), and sending email blasts.
He/She is service minded and values working collaboratively as a team, on-site, with a traditional Monday- Friday work week so as to be available, responsive and supportive of colleagues and customers.
Supports B2C product sales (Norb lighting sales through eCommerce)
Website updates
CRM (client and licensee document) updates and administration.
Mailing list updates and queries.
Email blast facilitation.
Keeps Project Showcases Current
eCommerce Platform oversight
Supports IT Manager with infrequent development of, and modifications to Microsoft Access programs.
Generates reports and invoices for accounting for incoming payments from eCommerce platforms.
Monitors and reorders limited ecommerce products
Uses Adobe CC products as needed to maintain photos & graphics in correct sizes & formats for our various online listings.
Benefits:
401(k) matching
Dental insurance
Disability insurance
Employee Assistance Program
Employee Discount
Health insurance
Health savings account
Paid time off
Referral program
Benefit Conditions:
Schedule:
45-50 hrs./week
Day shift
Monday to Friday
Supplemental Pay:
Work Location:
Work Remotely:
Application
We are always looking for motivated people to come grow with us. If you are highly interested in joining our team and making a positive impact in our world, please complete the form below.
Once you submit your application three steps will take place:
You should receive an email that confirms receipt of your application
A real person reviews your application (we don't use robots)
Depending on your qualifications we decide what career path might fit you the best.
We may not always have an available position you're seeking at the time you apply, but we file your application under positions that seem like a good match or that are listed on your resume/application.  This way when a position does come available we search our database for people that match our search. However, we don't use search engines or optimized key word search software.  We believe that it's best to review each candidate's qualifications by reading your application/resume.  The people that tend to get interviews are the ones that follow up.  The people we want as part of our team are serious about our mission and focus: We aspire to be usefully innovative leaders in the industries that we serve. We love plants, enjoy the outdoors, maintain positivity, and give an honest day's work.
Please download an editable PDF of our application below, and use the form to submit your application (required) and resume (optional, but may be required after depending on position). Our human resources department will contact you shortly after submission.
Hint: we prefer that you complete all applicable fields on the application. If not applicable we prefer "N/A" versus leaving a blank space.  For example, if you do not have a telephone number, please enter N/A and provide a way for us to contact you in the notes section at the bottom of the application.