Maintenance Technician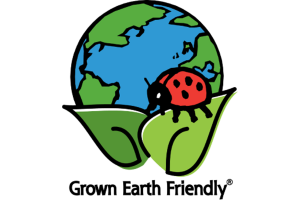 Job Details:
Salary:
Job Type:
Number of Hires for This Role:
Required Skills:
Mission Driven-Hard working, helpful, thoughtful, team oriented and compelled to do what is right for others, the environment and for the world.
Mechanically inclined in a commercial business setting.
Able to supervise multiple long-term and short-term tasks and projects.
Problem solving and mechanical aptitude.
Focus on preventative maintenance of facility and equipment.
Excellent problem solving skills a must.
Mature and well-balanced approach to work and a get-it-done attitude.
Valid Driver's License required.
Strong math skills a must.
Essential Functions:
Executes and implements preventative programs, conducts routine service such as, diagnosing repairs, performing service on golf and shipping carts, vehicles, pumps, irrigation timers, heating, ventilation, and shipping trailers.
Constructs and repairs structures, greenhouses, holding areas and lath areas, including installation of greenhouse coverings, irrigation installation and service, routine inspections and service on facility and chemical sprayers.
Carries out OSHA and MIOSHA safety rules and procedures that pertain to the facility and staff.
On call for emergencies outside of normal business hours and occasionally is required to travel off‑site.
Operates the tractor and forklift and learns their implements.
Benefits:
401 (k) matching
Dental Insurance
Disability Insurance
Employee Assistance Program
Employee Discount
Health Insurance
Health Savings Account
Paid Time Off
Referral Program
Benefit Conditions:
Schedule:
8 hour shift
Monday through Friday
On call (rotating schedule)
Supplemental Pay:
Time & a half for overtime (40+)
Holiday Pay
Work Location:
Work Remotely:
Apply:
Please download an editable PDF of our application below, and use the form to submit your application (required) and resume (optional, but may be required after depending on position). Our human resources department will contact you shortly after submission.
Hint: we prefer that you complete all applicable fields on the application. If not applicable we prefer "N/A" versus leaving a blank space.  For example, if you do not have a telephone number, please enter N/A and provide a way for us to contact you in the notes section at the bottom of the application.