Material Handler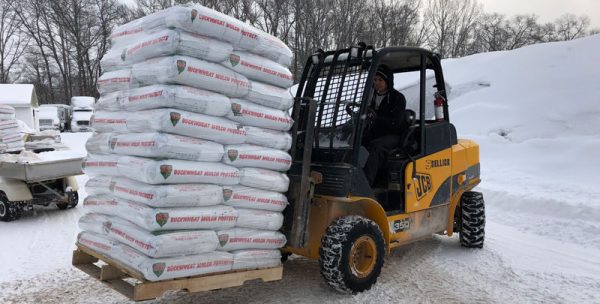 Job Details:
Salary:
Job Type:
Number of Hires for This Role:
Required Skills:
Mission Driven-Hard working, helpful, thoughtful, team oriented and compelled to do what is right for others, the environment and for the world.
Valid Driver's License with a clean record is a must.
Enthusiastic about working outdoors.
Experience working with heavy equipment (forklift, hi-lo, skid steer, truck and trailer, bobcat, etc.)
Ability to lift up to 50 lbs.
Familiar with hand tools and good with power tools.
Essential Functions:
Focuses on packaging, shipping/receiving, and customer service.
Drives fork lift and other equipment.
Works in all areas of shipping and other departments, as needed.
Occasional product delivery and pick up.
Customer service oriented.
Benefits:
401 (k) matching
Dental Insurance
Disability Insurance
Employee Assistance Program
Employee Discount
Health Insurance
Health Savings Account
Paid Time Off
Referral Program
Benefit Conditions:
Schedule:
Day shift
8 hour shift
Monday through Friday
Supplemental Pay:
Time & a half for overtime (40+)
Bonus Pay
Paid Holidays
Work Location:
Work Remotely:
Apply:
Please download an editable PDF of our application below, and use the form to submit your application (required) and resume (optional, but may be required after depending on position). Our human resources department will contact you shortly after submission.
Hint: we prefer that you complete all applicable fields on the application. If not applicable we prefer "N/A" versus leaving a blank space.  For example, if you do not have a telephone number, please enter N/A and provide a way for us to contact you in the notes section at the bottom of the application.