Sales Assistant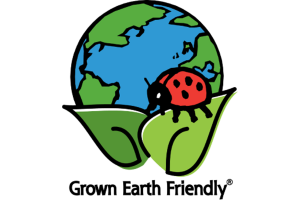 Job Details:
Salary:
Job Type:
Number of Hires for This Role:
Required Skills:
Mission Driven-Hard working, helpful, thoughtful, team oriented and compelled to do what is right for others, the environment and for the world.
Energetic, pleasant, reliable, enthusiastic and above all motivated to serve customers and co-workers.
Associates degree in Horticulture, business, or related field and one year of experience in sales/customer service or commensurate education/ experience.
Valid Michigan Driver's License required.
Must be well versed in general horticulture and landscaping and must become knowledgeable of our product line.
Understands, embraces, implements and effectively implements efficient methods.
Pleasant and professional over the phone, welcoming tone of voice.
Ability to calmly and professionally provide customer service.
Must be efficient, outgoing, personable, likeable and persuasive.
Must be an exceptional listener, communicator, and teacher.
Communicates customer specific needs to shipping teammates.
Knows or is willing to learn a basic Spanish vocabulary.
Essential Functions:
Represents the best interests of Hortech and its subsidiary companies in the areas of sales and customer service.
Completes weekly call list to local customers where he/ she is listed as the salesperson.
Sells and enters Hortech orders.
Assists Hortech Salespeople.
Fields office phone calls for all companies and transfers to the appropriate individual.
Assist walk in customers with invoices and payments.
May attend tradeshows and follow up with customer leads.
Benefits:
401 (k) matching
Dental insurance
Disability insurance
Employee Assistance Program
Employee Discount
Health insurance
Health Savings account
Paid time off
Parental leave
Referral program
Benefit Conditions:
Schedule:
Day shift
Monday through Friday
Supplemental Pay:
Work Location:
Work Remotely:
Application:
Please download an editable PDF of our application below, and use the form to submit your application (required) and resume (optional, but may be required after depending on position). Our human resources department will contact you shortly after submission.
Hint: we prefer that you complete all applicable fields on the application. If not applicable we prefer "N/A" versus leaving a blank space.  For example, if you do not have a telephone number, please enter N/A and provide a way for us to contact you in the notes section at the bottom of the application.