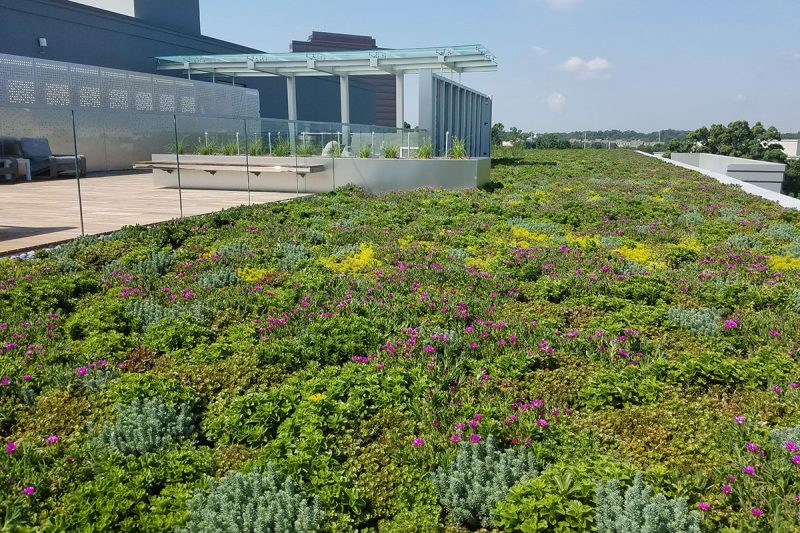 The Southeast's supplier of the LiveRoof®, Horizon Roofscapes is dedicated to providing the most sustainable and best functioning hybrid green roof system on the market.
Georgia, Florida, South Carolina and Tennessee climates present challenges for green roof plants.  High heat and humidity combined with frequent to occasional freezes requires special consideration for each project in the region.
Through their experience from 15+ years as a perennial plant supplier and dedication to trials and research, Horizon Roofscapes selects plants appropriate for the rigors of the rooftop environment in the Southeastern United States.