British Columbia has a new green roof expert!
Licensed LiveRoof grower NATS wholesale nursery in Langley, British Columbia has a new accredited green roofing professional! Recently Dean Villaceran, the LiveRoof sales representative for NATS, received his Green Roof Professional (GRP) accreditation from Green Roofs for Healthy Cities.
For those unfamiliar, GRP accreditation is a measure of specific knowledge regarding green roof design, project management, installation and maintenance. Passing the exam indicates a demonstrated expertise in current green roof best practices, and represents an invaluable foundation of knowledge that is sure to set Dean up for success in his green roof sales career!
Click HERE for more information about the GRP program.
What is Dean most excited about his newly minted GRP status? "I am most excited about the future – post GRP certification, because of the opportunities that are now available to me. I can be confident in my knowledge base and draw on this and the experience of the GRP community as a whole to help influence positive change for the future. I get to have a hands-on impact on helping to change the way we see our urban built environment as we transition to a more biophilic-focused approach to architecture and development. Perhaps more exciting, are the contributions I can make towards the recreation and supplementation of lost or endangered wildlife habitats through biodiverse and ecologically focused green infrastructure projects throughout the Pacific Northwest!"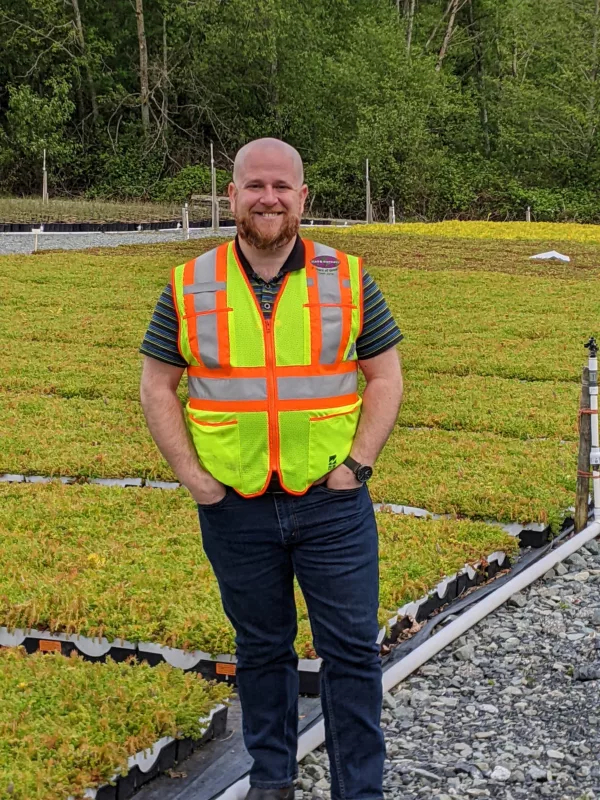 If you have a project in British Columbia, Washington, or Oregon – check out NATS nursery website HERE.