Toronto, ON – Flynn Canada, Canada's leading building envelope trade contractor, is honored to receive the Caterpillar Award of Excellence for Commercial Landscape Construction/Installation for their work on the Toronto City Hall Green Roof Project. This is the first time that a green roof has ever won the award as well as the first time Flynn Canada has been honored with the award.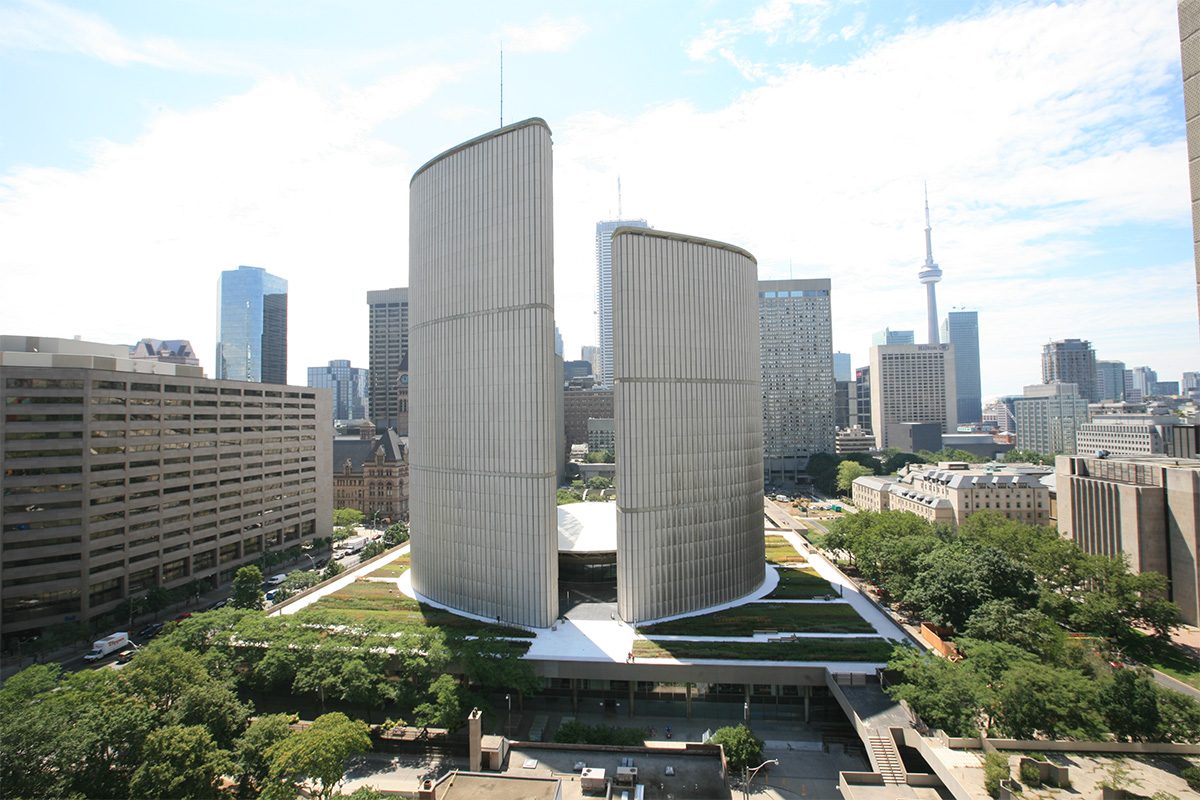 The Toronto City Hall installation is Toronto's largest publicly accessible vegetative roof.  Featuring approximately 36,000 sq. ft. of LiveRoof® modules, the plant mix contains grasses, sedums, and perennials. Gravel pathways with concrete and wooden benches create a walkable park atop the podium deck open to visitors of Nathan Phillips Square. The entire podium deck covers approximately 120,000 sq. ft.
LiveRoof Ontario, Inc., a division of Hillen Nursery, Inc., grew the city hall's green roof at their nursery near London.  LiveRoof Ontario and Flynn Canada have collaborated on multiple projects. Most recently, the two companies completed the Yorkdale Mall in Toronto. The green roof features over 67,000 sq. ft.  (1.5 acres) of trial-tested and proven plants.
Green roofs provide more than beauty; their vegetation soaks up rainfall and reduces storm water runoff.  Additionally, they help reduce rooftop temperatures during summer, thereby protecting and extending the life of the roof membrane.  In addition to using plants well-established in soil specially engineered for the extremes of a rooftop environment, the LiveRoof system features a patent-pending hybrid design combining the best features of all green roof systems.  The system's unique design allows for reduced municipal maintenance costs for the city hall's green roof.